Lay off in Amazon: Amazon will lay off 18000 people, will get notice from January 18
Lay off in Amazon: 18000 employees are going to be laid off in Amazon, this information has been given by issuing a statement from the company. From January 18, the company will talk to these employees and send notices to them.
business
oi-Ankur Singh
Lay off in Amazon: The effect of economic uncertainty is now reaching big companies. Amazon is also no exception to this. It has been said on behalf of the company that it is going to lay off 18000 employees due to economic uncertainty. The company's CEO Andy Jassy has given information about this by issuing a statement. He said that after the retrenchment of the employees in November, now we are sharing the information about the retrenchment. We are going to lay off about 18000 employees. Many teams are affected by this. Most of the layoffs will be done in the Amazon Store, PXT organization.
Read this also- After Graduate Chai Wali, Matric Fail Chai Wala is now in headlines, read the story of struggle
The Ace team and I fully understand that it is going to be very difficult for those who are being laid off, we do not take decisions like this lightly. Jesse said that Amazon is working to help those who are going to be affected by this decision. We will provide these people with a package that includes separation pay, transitional health insurance, external job placement support. It is worth noting that even in November 2022, Amazon had laid off 10,000 employees. The retrenchment was done from the Devices and Books business. Voluntary reduction was also offered by the company.
It is worth noting that in the retrenchment that was done in the month of November itself, it was indicated by the company that more retrenchment could be done in the coming year. The CEO of the company said that this year's review has been even more difficult given the kind of uncertainty in the economy, we have done a large number of recruitments in previous years. The company will establish dialogue with the employees who are being retrenched from January 18.
Recommended Video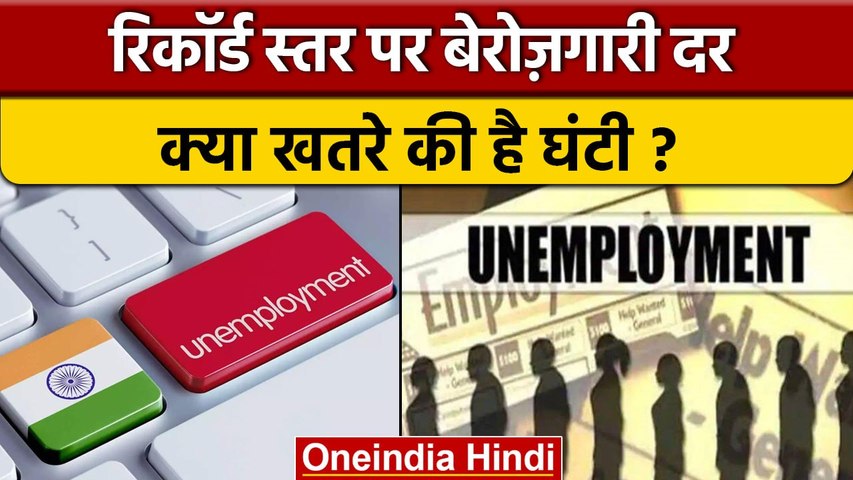 India's unemployment rate at 16 month high. CMIE | OneIndia Hindi | *News
Amazon: After food delivery, Amazon will now stop this service in India

Recession in Technology Sector: Bad phase of tech companies, these rich are losing crores daily

Amazon announces closure of online food delivery business in India

Amazon rejected the allegations of forced removal, the company said – people are leaving on their own

What is Black Friday, how did this tradition of shopping start, why is it opposed? know everything

Uddhav Thackeray told the Governor about the parcel, said – take back the Amazon Parcel which he has sent as Governor

Amazon Notice: Thousands of Indian employees have been given notice to resign by November 30, otherwise they will be fired

Zomato: After Amazon-Facebook, now Zomato will lay off, 4 percent of its employees will be laid off!

Layoffs in Tech Companies: From Amazon to Twitter, these tech companies laid off thousands

Layoffs will continue in Amazon next year as well, the company's CEO announced … Global recession sound!

Amazon and Conversion: What is Amazon's connection to the 'cross'?

Amazon founder Jeff Bezos's warning amid recession, said- people should avoid expensive shopping
english summary
Lay off in Amazon: Over 18000 employees will lose their job company to send notice from 18 Jan.